Hydrangea Train
Enjoy the hydrangeas in full bloom along the railway line
Nighttime Hydrangea Train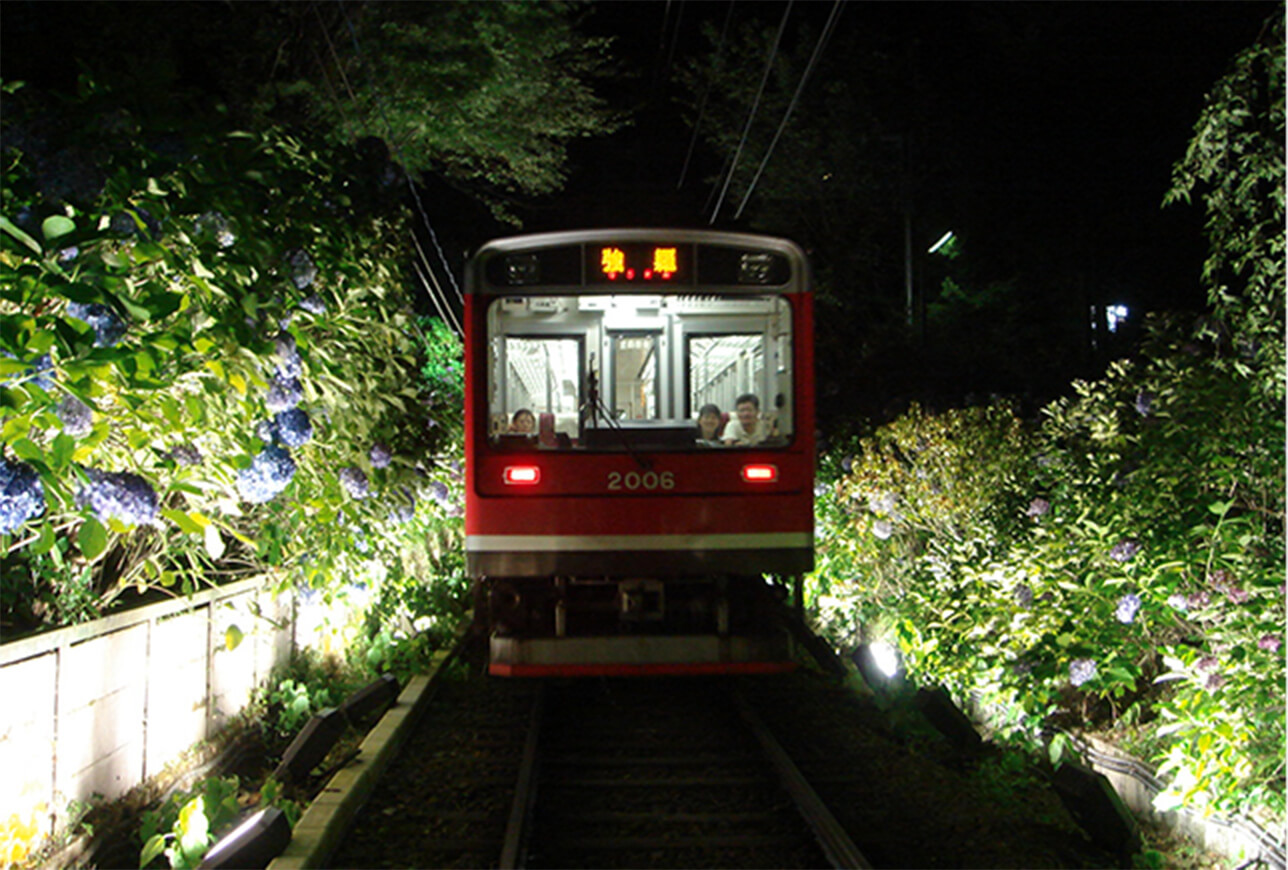 Experience a quintessentially Hakone summer
The special Nighttime Hydrangea Train only departs at select times and pauses at six spots along the line that are lit up.
You will be let out briefly at either Miyanoshita Station (when bound for Gora) or Tonosawa Station (when bound for Hakone-Yumoto) so you have time to take beautiful photographs. Enjoy early summer in Hakone to the fullest and admire the hydrangea in all their glory.
*The 2020 Nighttime Hydrangea Train will not be in operation due to the damage done by Typhoon Hagibis
Enjoy the Hydrangeas Lit Up with Green Electricity
The power used to light up the hydrangeas along the railway is green electricity provided by Next Energy and Resource Co., Ltd. Approximately 1,529kWh of green electricity is supplied. This is the 11th year we are using green electricity for this event.